3.3.0-svn9344 macOS iMac 5K (Retina), screen scaled resolution.
Playing a game of Memoir '44 against myself, and when my 'opponent' moves on the other VASSAL client it draws a red outline of his moved unit in the wrong place on my VASSAL client. This only appears when the remote opponent has moved.
The (too small) red outline drawn on the river on the top left near the Pegasus Bridge is from my opponent moving a unit near the Orne river on the right: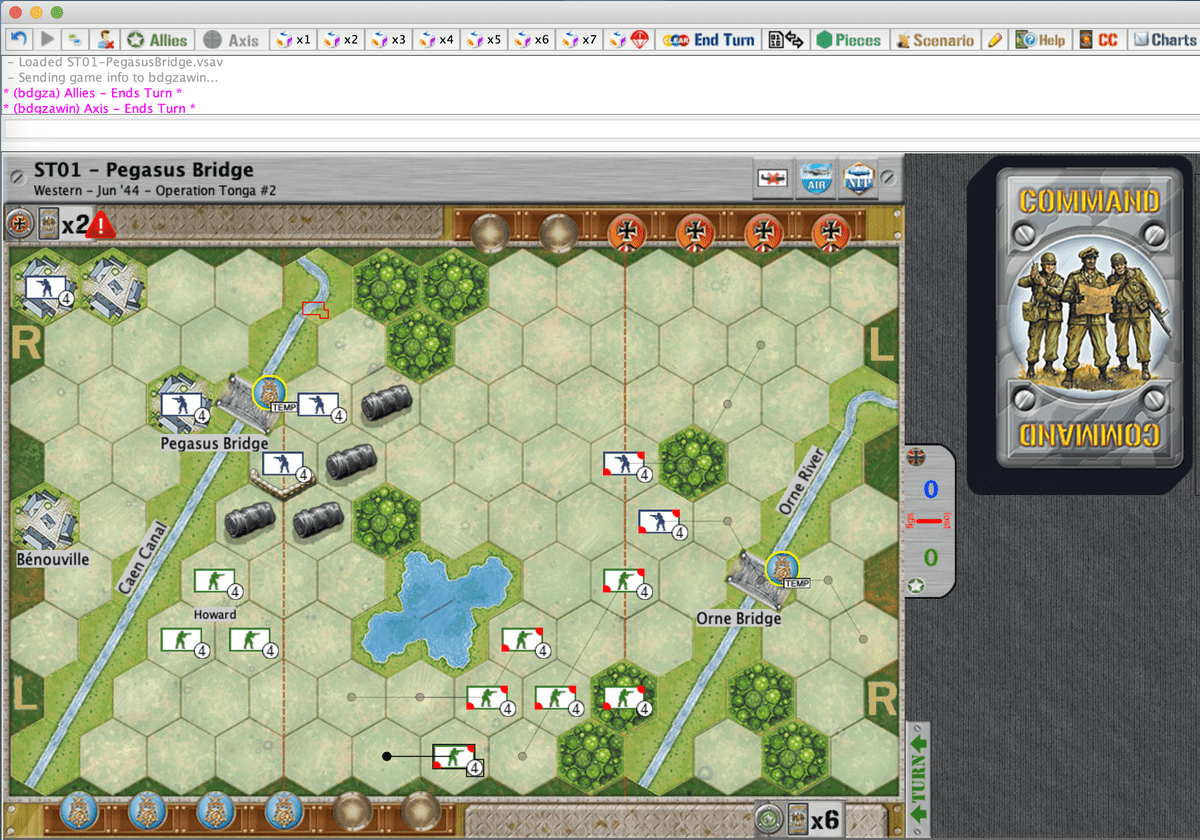 The Windows client on the non-HiDPI display draws correctly when I move something on the Mac.